Zurück
Annemarie Gugelmann
16. April 2018
Interview with a UX Designer
For our blog series, I interviewed Pascal Geronimi, the founder of We Are Cube and UX Designer extraordinaire. Here are Pascal's thoughts about UX Design, what inspires him, and what makes We Are Cube unique. Pascal currently works for InnoArchitects as a UX Lead.
What's the story behind the UX team name (We are Cube)?
I was looking for a name for our studio, something that would play well with a Puzzle. One evening, I don't know why, the image of a Rubik's cube popped into my mind. It was multidimensional, with a lot of moving parts, and Rubik's sounds very much like UX. Obviously, UX Cube was the name I was looking for! First thing in the morning, I ran to tell Roland (Studer, WAC's co-founder). I was so excited that I didn't bother to check on the Internet for similar design studios' names. And of course, UX Cube already existed. My face became red in frustration and I shouted: "F***, WE are cube!".
What do you think We Are Cube offers that's unique?
A diverse team of designers with different backgrounds, from research to conception to graphic design to front-end to testing. A unique blend of left and right brainers to make the discussions lively and productive. A spirit of experimentation. And of course, living inside a software company helps the dialogue with the technology.
What do you think is the most important thing that a UX designer can bring to a project?
It depends of the project! Besides owning the design's vision and advocating for users, a UX designer needs facilitation skills to drive the team smoothly through the development process. He or she must be able to speak design, technology, business, marketing and other topics with the members of the team. And he or she should have an insatiable curiosity. A kind of renaissance person.
What's your favourite quote and why?
I love this quote from Mike Tyson:** "Everyone has a plan until they get punched in the mouth."** For me, the punch in the mouth is the contact with the user. It reminds us to stop over-thinking and meet the people we're designing for as soon as we can.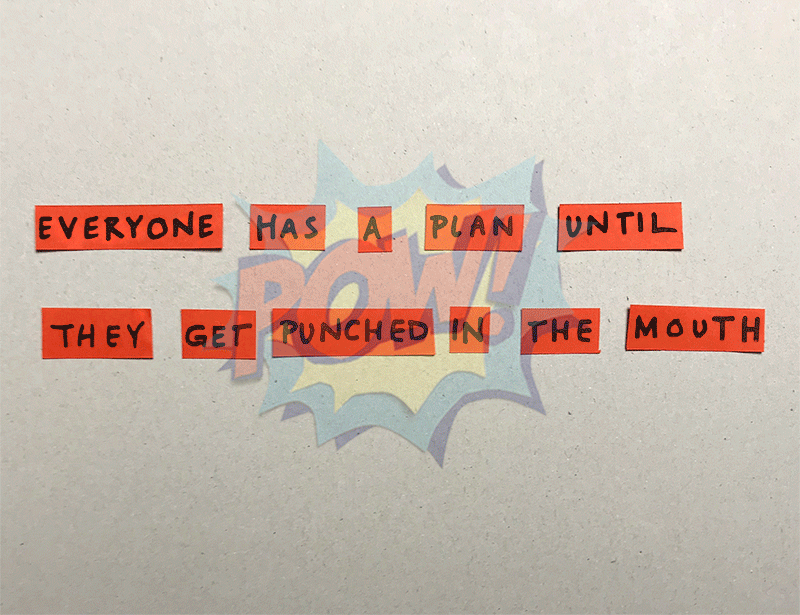 If you were transformed into a kitchen utensil or tool, what would you be?
I would be a sponge because I'm always learning stuff. And sometimes, I'm really messy in a kitchen.
One of my favourite UX Books is by _________, and it's called _________.
Designing for People by Henry Dreyfuss. This is a UX book written almost 50 years before UX was born. The author invented the discipline of Industrial Design and the fundamental principles still apply today. The entire Rosenfeld Media book collection is also fantastic.
A non-UX book that's been important in my life is _________.
The Martian Chronicles by Ray Bradbury. This is a classic sci-fi book from the 50s which chronicles the colonization of Mars by humans. Things go awfully wrong due to unexpected events and the self-destructive behaviour of the humans. Hilarious and sad at the same time.
---
---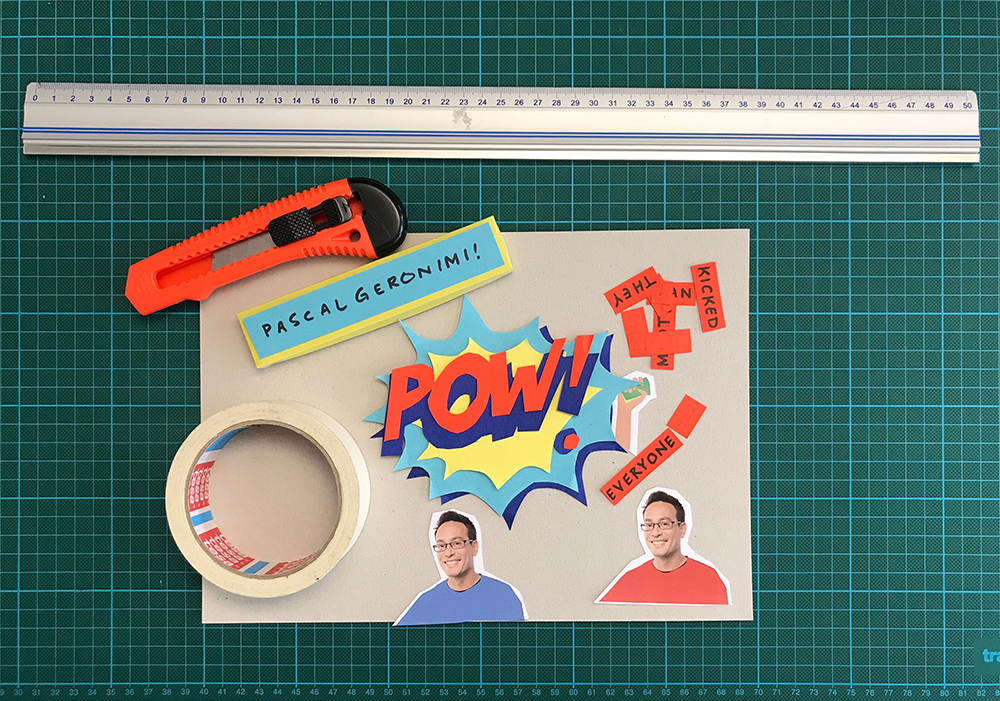 Note: I decided to get experimental with this blogpost and incorporated some hands-on making. I enjoy the process of paper prototyping and went all out with this entry. Thanks Pascal for the interview!