Zurück
Roland Studer
23. June 2015
UX Heros - No, we are not, and we don't try to be!
Recently the UX Hero comic by UX Vision got some attention in the UX community. I love how they put everything into a comic. It is great storytelling. But at the same time, it shows a problem. Are we not past the "hero designer" idea yet? Let us see how the characters are depicted: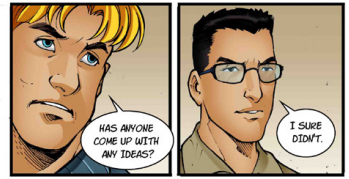 Everyone on the product team, just sees problems and does not have any ideas how to resolve anything.
And then we have, oh yeah, the UX hero: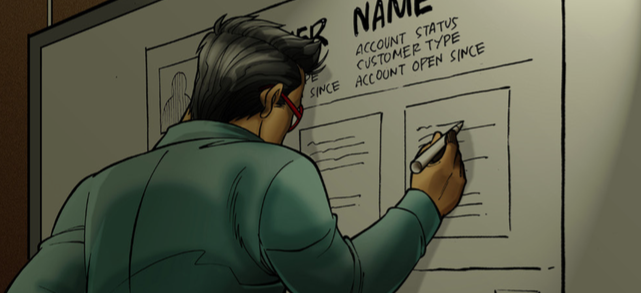 The UX hero sits in his dark chamber and comes up with solutions that solve everything, completely on his own. He needs no interaction with the team and everyone just accepts his ideas as the solution, including the customers. I guess he must be just so much smarter that anybody else.
I understand, that UX Vision might have created this character this way to create a compelling story. It is far more exciting that the optimal reality: A UX guy joins a product team and facilitates the design process and makes sure that the ideas are validated with actual customers. But we really should present ourselves as facilitators with special know how, not the people that magically know the solutions to everything.
Download the comic at uxherocomics.com for free.
UPDATE: I want to share the reply we got from the creator of UX Heroes, Tal Florentin.
Dear Roland,

Thank you so much for the cover and constructive feedback.

It might be surprising, but as the creator and editor of UX Hero, I so much agree with you! I'll share with you my point of view: First, for UX design professionals what you say is obvious, but for other audiences it is not. Our goal with the first issue was to promote the general role of UX and show the connection between design and business success. Sure we used the hero metaphor, but if you dive deeper into that metaphor, you find out that heroes are never born heroes. In addition, heroes always have allies and never work alone. Furthermore, heroes have a pretty complicated interaction with their community. We do intend to go further into these issues and get inside the details of that as we go on with the story. but we are only getting started… Thank you for the cover and chance to share our thoughts. Tal Florentin